As a school it is important for us to constantly research on the various career options available for our children. Recently Velammal Bodhi School of Commerce, an unit of Velammal Knowledge Park conducted "Online #CareerOrientation Day" taking into consideration the present #covidlockdown. With this initiative, we brought in expert speakers on various topics like #CA, #Law, #Architecture,#abroadeducation & #civilservice for the children of IX, X, XI & XII grades to explore and relish their career dreams. Representatives from partners like IMS Academy, JK SHAH CLASSES INTERNATIONAL, MY CAREER POINT MANAGEMENT CONSULTANCY, Shankar IAS Academy, @palm studios Jamboree Education Private Limited participated in this program as speakers.
Though the session was planned for one day, to our surprise, due to the increased number of participants we had to conduct it on 2 consecutive Sundays. This event covered 16 of our schools including #TheVelammalInternationalSchool#OlogyTechSchool#VelammalBodhiCampus Ponneri, Vellore, Thanjavur, Madurai, Theni, Sivagangai, #VelammalMatriculationSchools Ponneri, Madurai, Sivagangai & Theni with a whooping 4500+ students participating.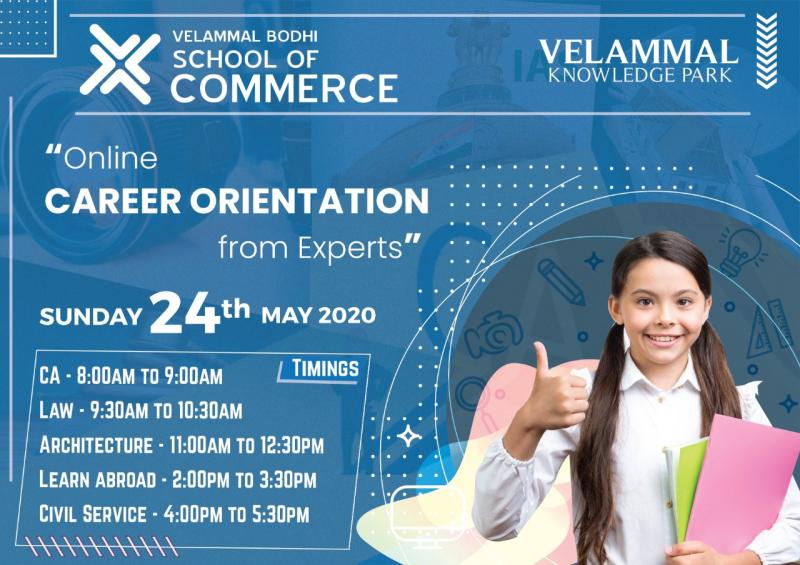 More such sessions are on the way and we feel happy empowering our children for a better future.